Sheet Metal Fabrication: Transforming Ideas into Reality
As a sheet metal fabrication, gutter, and roofing contractor, we believe in the power of creativity and craftsmanship. As a trusted company serving Glen Ellyn and the surrounding areas since 1973, our family-owned and operated business has been providing professional home contracting solutions that go above and beyond expectations. Our sheet metal fabrication services, including chimney flashing, soffit panels, chimneys, and aluminum capping, are designed to bring your unique ideas to life, adding a touch of elegance and functionality to your home.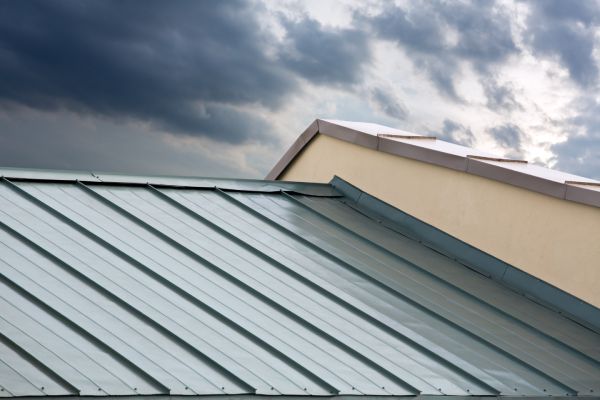 Custom Sheet Metal Fabrication Solutions
Spandico LLC of skilled craftsmen is experienced in working with various types of sheet metal, offering you endless possibilities for customization. Whether you need decorative metal elements, custom metal roofing, or unique architectural features, we have the expertise to make it happen. Our sheet metal fabrication services are tailored to your specific needs, ensuring precise measurements, flawless finishes, and long-lasting durability.
Chimney flashing, Soffit panels, chimneys, and aluminum capping.
Custom metal roofing to enhance the aesthetics and protection of your home.
Decorative metal elements such as fascias, cupolas, and finials.
Architectural features like metal cladding, canopies, and ornamental metalwork.
Precision-cut and fabricated metal components for residential projects.
High-quality materials and finishes that complement your home's style.
If You Need Sheet Metal Fabrication, Get a Quote from the Experts
Ready to turn your vision into reality? Contact Spandico LLC today at (630) 858-3730 or email us at spandicollc@gmail.com to discuss your sheet metal fabrication needs. Spandico LLC offer free consultations and estimates, ensuring transparency and open communication from start to finish. Spandico LLC is here to guide you through the process, providing expert advice and personalized solutions. Trust a sheet metal fabrication, gutter, and roofer contractor on Spandico LLC to bring elegance and craftsmanship to your home through our exceptional sheet metal fabrication services. Let Spandico LLC be your partner in transforming your ideas into reality.