Masonry Chimney and Roof Repair: Restoring Safety and Beauty
Your chimney is not just a functional element of your home; it's also a charming architectural feature. At Spandico LLC, we understand the importance of maintaining the safety and beauty of your chimney and roof. As a trusted general contractor serving Glen Ellyn and the surrounding areas since 1973, our family-owned and operated business is committed to delivering exceptional customer care and professional home contracting solutions. Our masonry roof repair and chimney repair services are designed to ensure the structural integrity of your chimney while preserving its aesthetic appeal.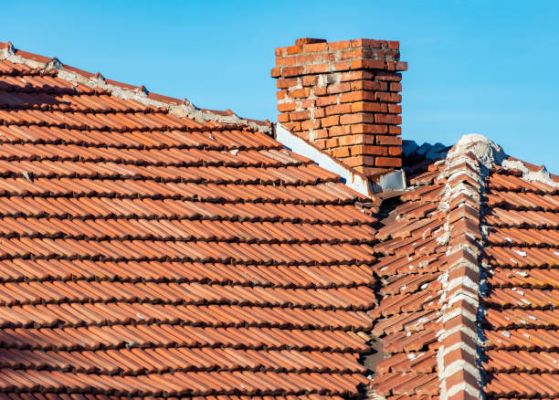 Comprehensive Chimney Repairs
Spandico LLC of skilled masons specializes in chimney and roof repair solutions, providing comprehensive solutions to address various issues that may arise. Whether your chimney has cracks, leaks, deteriorating mortar, or damaged bricks, we have the expertise to restore it to its former glory. Our masonry chimney repair services include tuckpointing, brick replacement, chimney crown repair, and waterproofing. Spandico LLC pay attention to every detail, ensuring that your chimney not only functions properly but also adds charm and value to your home.
Tuckpointing to restore the mortar joints and prevent further deterioration.
Chimney brick replacement for damaged or missing bricks.
Chimney crown repair to prevent water penetration.
High-quality chimney caps
Waterproofing to protect your chimney from moisture damage.
Professional craftsmanship for a seamless and aesthetically pleasing result.
Contact Us Today for Masonry Chimney and Roof Repair
Don't let roofing or chimney issues compromise the safety and beauty of your home. Contact Spandico LLC today at (630) 858-3730 or email us at spandicollc@gmail.com to discuss your masonry chimney and roof repair needs. Spandico LLC offer free consultations and estimates, ensuring transparency and open communication throughout the process. Our knowledgeable team will assess your chimney's condition, provide expert recommendations, and execute repairs with meticulous attention to detail. Trust us to restore your chimney's safety and enhance its visual appeal. Let Spandico LLC be your trusted partner for reliable and high-quality masonry chimney repairs.