Metal Roofing: Strength, Style, and Durability
When it comes to roof installation and roofing solutions that stand the test of time, Spandico LLC has got you covered with our exceptional metal roofing services. As a trusted general contractor serving Glen Ellyn and the surrounding areas since 1973, our family-owned and operated business is committed to delivering outstanding customer care and professional home contracting solutions. Our metal roofing options combine strength, style, and durability to protect your home while enhancing its curb appeal.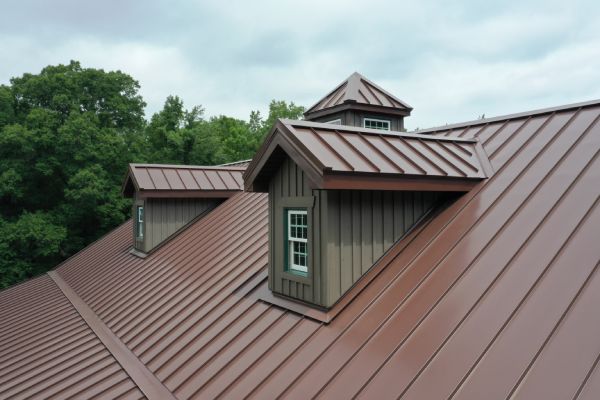 Advantages of Metal Roofing
Metal roofing offers numerous advantages that make it a popular choice among homeowners. Spandico LLC of metal roof and roof installation experts specializes in installing top-quality metal roofs that provide unmatched protection against the elements. Metal roofs are known for their longevity, with a lifespan that surpasses traditional roofing materials. 
They are resistant to fire, rot, and insect damage, making them a reliable choice for long-term durability. Additionally, metal roofs come in a variety of styles and colors, allowing you to create a unique and visually appealing look for your home.
Long-lasting durability that outperforms traditional roofing materials.
Excellent resistance to fire, rot, and insect damage.
Wide range of styles and colors to complement your home's architecture.
Enhanced energy efficiency for reduced utility costs.
Low maintenance requirements for hassle-free ownership.
Get a Quote for Your Roof Installation or Metal Roofing Today
Ready to upgrade to a metal roof that combines strength, style, and durability? ContactSpandico LLC today at (630) 858-3730 or email us at spandicollc@gmail.com to discuss your roof installation and metal roofing needs. Spandico LLC offer free consultations and estimates, ensuring transparency and open communication throughout the process. Our knowledgeable team will guide you in selecting the perfect metal roofing solution for your home, considering your preferences and budget. Trust us to deliver exceptional craftsmanship and outstanding results. Let Spandico LLC be your go-to choice for metal roofing that protects and enhances your home for years to come.